Southside Next-Gen
Southside Next-Gen is our ministry to CHILDREN, YOUTH, and YOUNG ADULTS. We are a church designed to minister to every member of the family. Join us for our weekly ministry activities:


SUNDAYS

9 am Children's Ministry with Pastor Sharon
9 am Middle School Ministry with Pastor Mikayla
12:30 pm YAC (Young Adult Club) Bring-Your-Own-Lunch with Pastor Mikayla

MONDAYS

6:30 pm The Bible Initiative Interactive Study


WEDNESDAYS

6:30 pm High School Ministry with Pastor Mikayla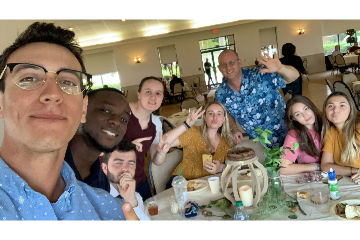 Join Us
Join us every Monday at 7:15pm at the local Starbucks!
Young Adults
Our Young Adult group is oriented for anyone who has graduated High School and is either in college or has graduated College! It is led by our Next-Gen Pastor Morgan Goodman. The goal of this group is to cultivate a culture and community that delves in the simple yet profound freedom found in truth. If you are interested in becoming apart of the group let us know but giving us your name and number that we may reach out to you! Thank you so much, we hope you have a blessed day!